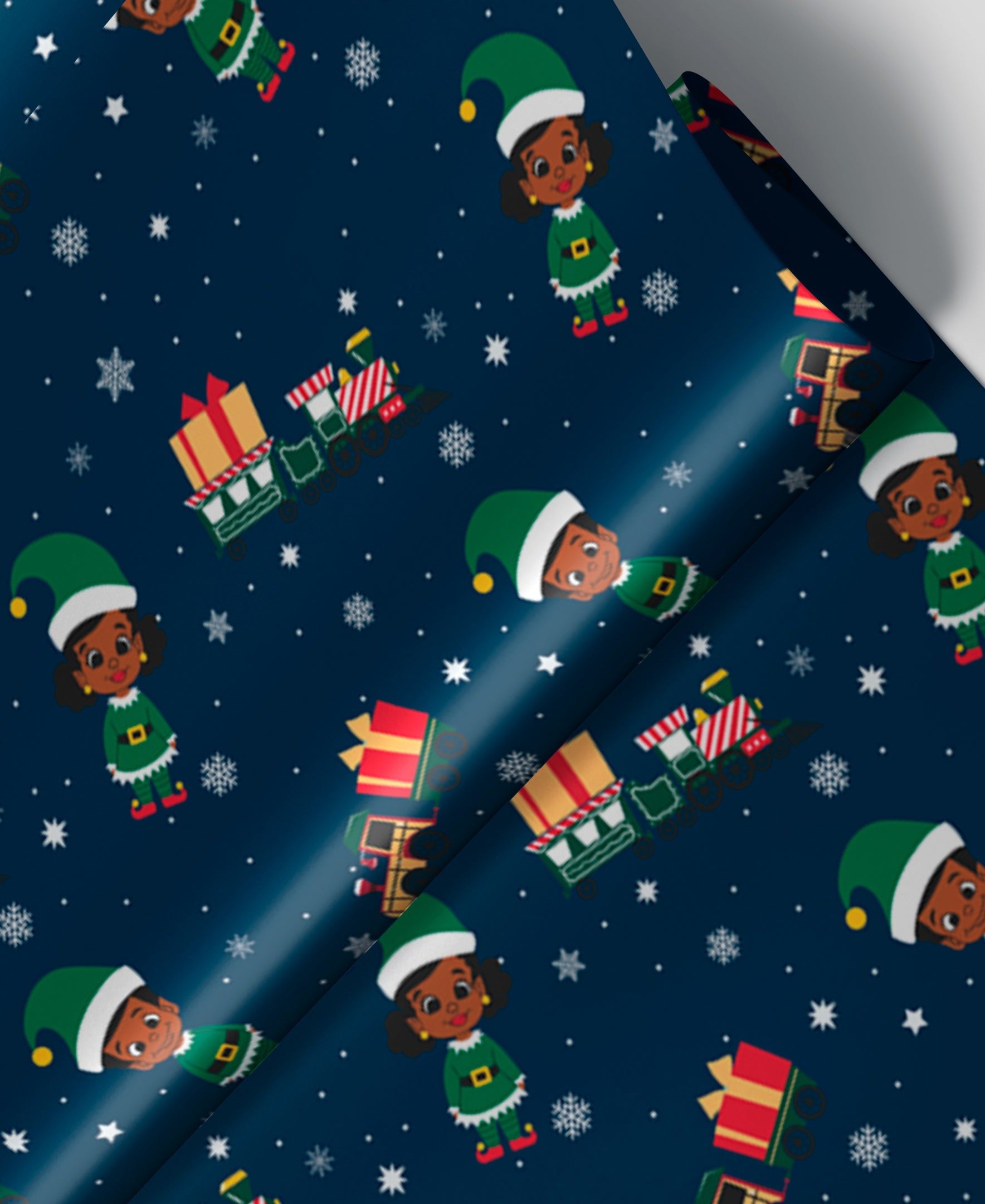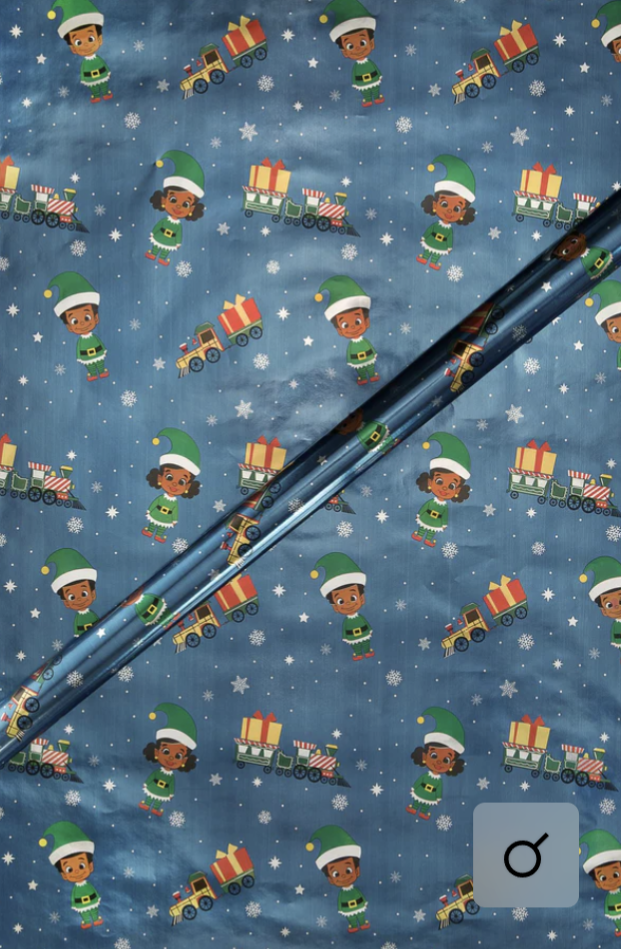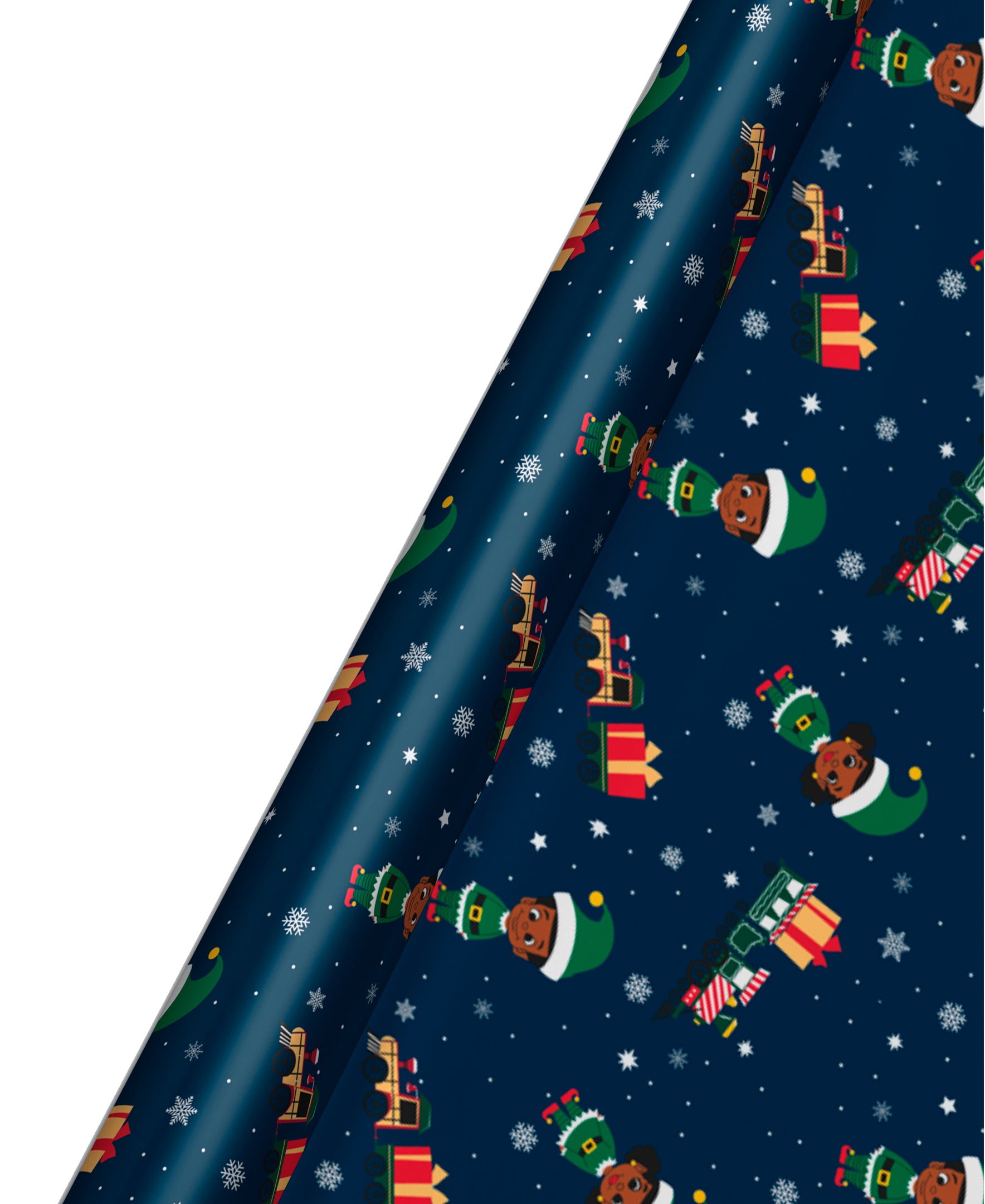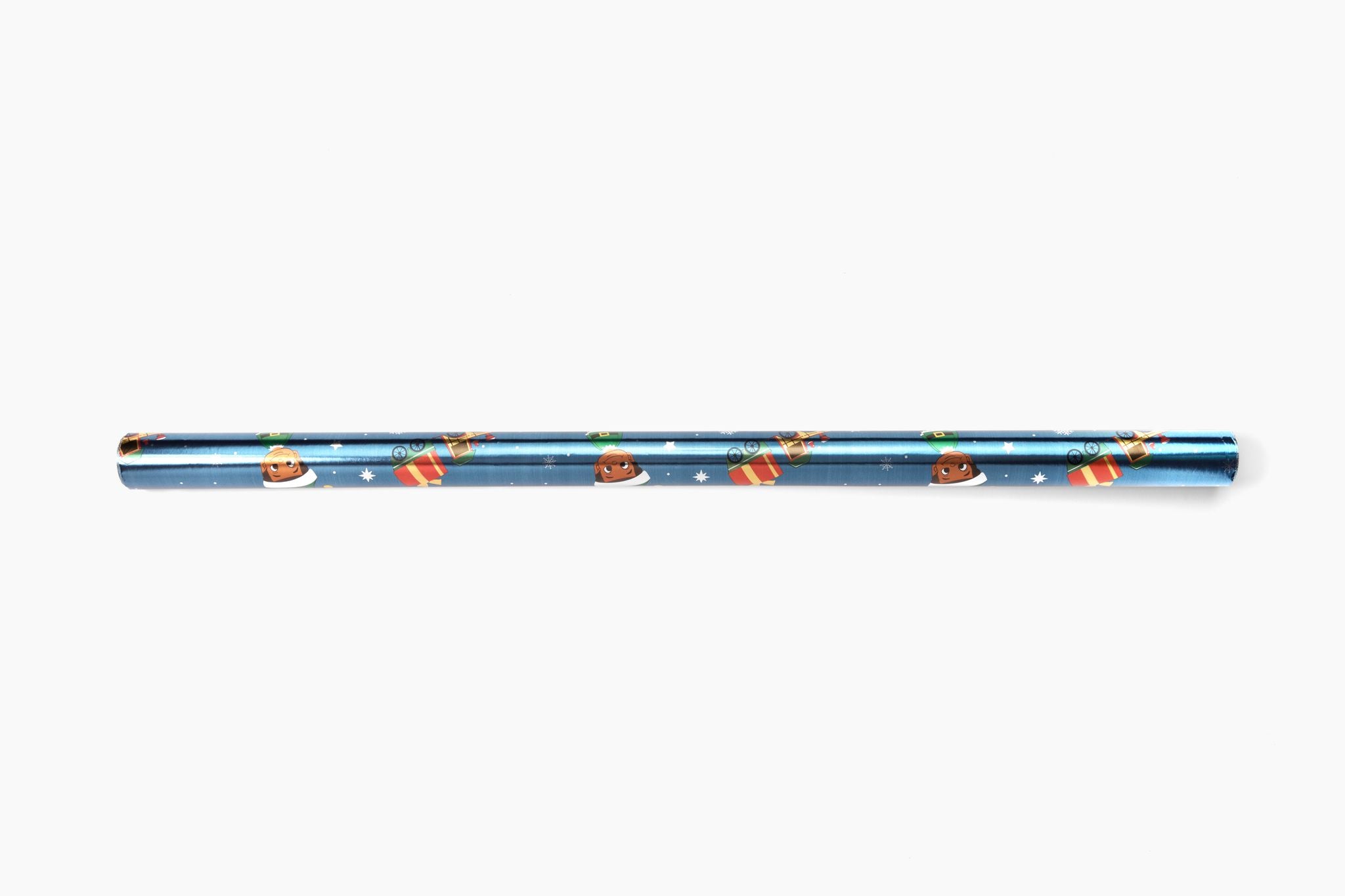 Elves in Snow Navy Foil Gift Wrap
Walk in a winter wonderland with this holiday gift wrap. This gift wrap is beautifully designed with you in mind. A fun design featuring elves on navy foil will surely make you a holiday hero this season. Perfect for your tree or as a gift!

On Paper: Metallic Foil Finish

45 SQ. FT.

Each roll: 30" W x 18'L
Love it!!!
I love love love seeing kiddos who looked like me as a kid on wrapping paper!! Finally!!! Thank you!
Paper is outstanding! One request.. can you produce larger rolls??